Dos Amigos was low-slung and fast, double-masted, small and agile, painted black to make it easier to hide herself off the African coast after slaving had been abolished. Her hull was modified, with space below decks to bring the slaves from Africa to Cuba for the sugar plantations. Her last voyage as a slaver was in 1830, sailing out of the port of Havana on 13th July, with a crew of 34 and armed with a single carronade, 16 rifles and 15 pistols. She was captured by the British brig HMS Black Joke, with 567 African captives aboard. She was then put up for auction and purchased by the Commodore of the British Anti-Slavery Squadron, Jonathan Hayes, who converted into an interception ship and named her Fair Rosamond. She patrolled the seas around Cuba until she was withdrawn from service in 1843.
Dos Amigos ship model kit retail package
Ship model kit Dos Amigos features the following
The kit features the following: This intermediate kit would be suitable for anyone who has previous model building experience. A plank on frame hull construction, building plans with general details, English instructions, lost wax brass castings walnut or lime planking, wooden masts and spars, brass and walnut fittings, etched brass details, rigging cord, sails and silk flag. All sheet ply sections are laser cut for accuracy.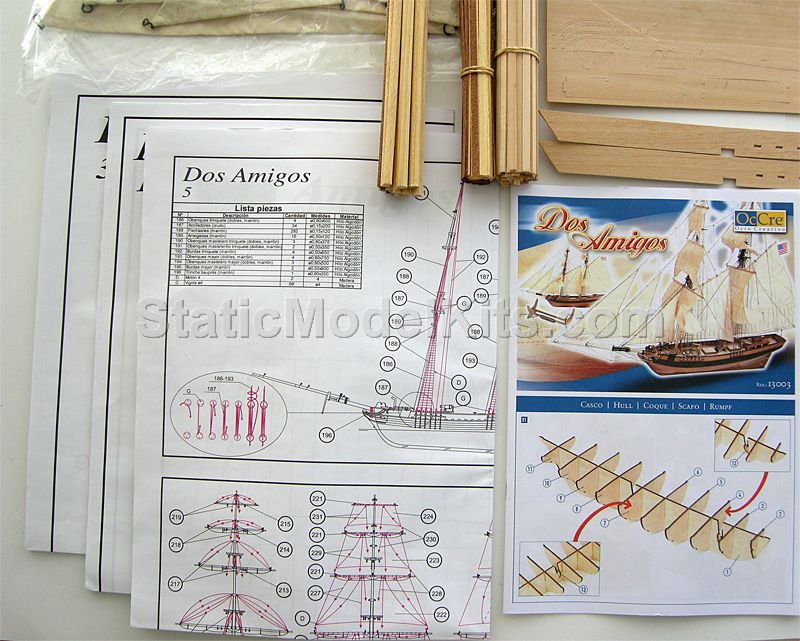 Ship model details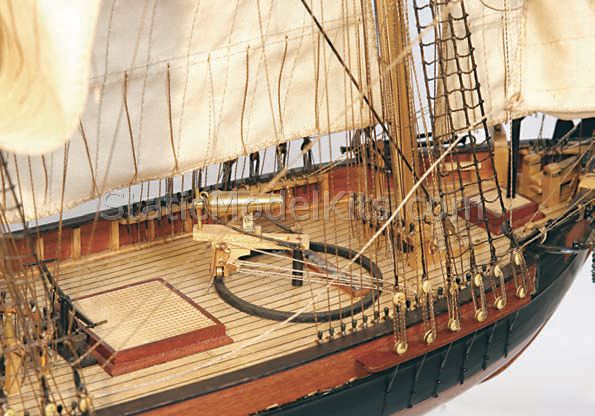 You can browse all available photographs by clicking on the model picture at the top of the page.